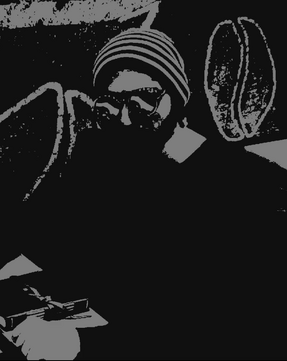 Scriniarii is the handle for a mysterious user in the TribeTwelve subreddit. Scriniarii joined Reddit around two/three months before the video "SCRINIARII" was released. After joining the subreddit, Scriniarii posted a number of cryptic posts seemingly entailing some sort of 'archive'. Regular users and administrators of the subreddit accused the user of gamejacking and being an imposter pretending to be affiliated with Noah Maxwell. Following the confirmation that Scriniarii was indeed a canon character, the TribeTwelve subreddit engaged in a lockdown of information regarding the account. Not much is currently known.
It seems that Scriniarii and Firebrand have some sort of connection that is seen in "SCRINIARII", which may indicate that he is not a human, but rather a member of the Collective. However, it is currently unknown whether or not this is the case.
One of the files discovered in Scriniarii's messages and in the secret videos (see "1.1", "1.2" and the SCRINIARII Code) shows that Scriniarii has knowledge pertaining to the Order, since the file released was the second page of the East Coast Assembly Manifest, containing detailed information about Henka Visæ, a high-ranking member of the cult and recruiter of Mary Asher, mother of Milo.
Appearances/Actions
Scriniarii's posts and actions are fully elaborated on in "The SCRINIARII Code".
Before his first in-series appearance, Scriniarii had made several posts and messages on Reddit and the TribeTwelve Discord.
His first video appearance was in "SCRINIARII", posted by Firebrand.
In Milo's journal entry "safe", Scriniarii is revealed to have helped an eight-year old Milo escape from Karl's house by posing as a taxi driver and taking him to his Aunt Jo's place.
Analysis
"Scriniarii" is Latin for "archivist"
Every post Scriniarii made on the subreddit read the same message, "I am scriniarii. You are sensum. You are required. The loop must be maintained. The sensum will take the keyword and submit it to the archive."

"Sensum" is a Latin phrase with multiple meanings, among them "sense", "understanding", and "meaning".
Speculation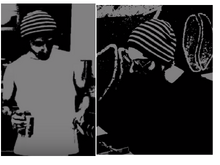 In his first appearance, Scriniarii appears to be wearing the same beanie as Noah does in a section of DEUS EX MACHINA. Whether or not this means that he will give it to Noah sometime in the future or If Noah is wearing a whole different beanie is unknown.
It is possible that Scriniarii is Robert Asher from a different timeline. Robert died in a house fire and in "DEUS EX MACHINA" Firebrand is seen saving someone from a house fire, it is then confirmed in a journal entry that Robert is alive.
Gallery